So last year I overloaded myself with sewing and Quilting challenges and I have made a promise to myself and my family that I would cut back severely on those this year.
Fair enough on everyone, I kind of felt the pressure towards the end of the year.
So the next best thing is READING...
I have just signed up for 2 reading challenges and couldn't be happier.
2 of my Quilting/Blogging friends are also doing the challenge
AJ
and
Kylie
. Kylie has even started a whole new blog devoted to reading...
So here is what I am doing.
2011 - 100+ Book Challenge
2011 E-book Challenge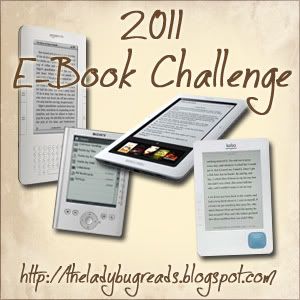 I read every day, even if it's just 5 mins in bed before crashing each night.
I have always been a prolific reader, even way back in the day of the MS Readathon days in school. People used to get a bit of a shock if they sponsored me per book!!!
I have already read 3 books this year and a half way through my 4th.
I have just ordered myself a
Kindle from Amazon
and cannot wait to get reading on it and be able to carry around stacks of books all in one tiny device.
So I have added a couple of new Pages up the top to keep tabs on my tally.
Watch out!!!